Jennifer M. Todd, NASM-CPT
Fitness Nutrition Specialist, Weight Loss Specialist, Group Personal Training Specialist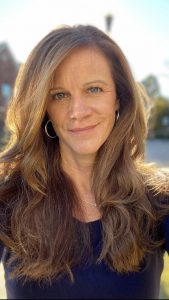 Personal training that empowers wellness of body, mind, and spirit
Contact information:
Phone number: 214-789-5566
Email address: jennifermtodd@msn.com
Jennifer is a Certified Personal Trainer through the National Academy of Sports Medicine. She is a Fitness Nutrition Specialist, Weight Loss Specialist, and Group Personal Training Specialist. Jennifer's formal education includes a bachelor's degree in Psychology from Southern Methodist University, and a master's degree in counseling from Texas Woman's University. Additional licensure and certifications include Licensed Professional Counselor, National Certified Counselor, and Certified School Counselor. During the last 21 years, her professional career expanded from teaching and coaching to school counseling and personal training. Combining her education and love for fitness culminated in the perfect blend of careers to provide the highest quality of expertise for her clients.
Jennifer's training philosophy is based on empowering wellness of body, mind, and spirit. Total wellness incorporates all three dimensions to maximize successful results. Jennifer individualizes every program to promote wellness within her clients. She empowers her clients to achieve their goals through consultations, intense workouts and nutritional support. Her philosophy rests upon a relationship-based partnership with her clients. Support, education and encouragement are provided in and out of the gym. Jennifer's approach to training results in successful lifestyle changes in her clients.
Jennifer has a wide area of expertise in the fitness world. She has seen success working with post-injury/surgery clients by coordinating with their medical professionals to develop programs that target specific conditioning needs. Jennifer's training approach with runners includes increasing endurance, speed and fitness. Additionally, her intense workouts of cardio intervals and strength training have been integral to client success in healthy weight loss.
Outside of the studio, Jennifer's favorite activities include family, friends and fitness. She enjoys maintaining her own fitness through her true passion of weight lifting!
Contact information:
Phone number: 214-789-5566
Email address: jennifermtodd@msn.com
Testimonials:
Jennifer is the most amazing person and trainer!! Anyone who is looking with work out with a caring coach that truly has your best interest at heart needs to get with Jennifer! This woman is a blessing and knows how to keep you motivated!! Thank you Jen… you are the best!
– Rhonda
Thank you on two fronts. First, what an amazing feeling to have a new body that gives me such a renewed feeling about myself. Secondly, thank you for helping me regain my strength and start my wonderful journey to getting back into a healthy life…mentally and physically! Trainers really do prepare their clients for life's' "marathon." You rock!
– Amy
I LOVE training with Jen. She is extremely knowledgeable about fitness and nutrition. Also, I had surgery on my knee 2 years ago and I am limited on certain movements that I can do while exercising. Jen is able to work around my knee limitations and give me a great workout! I HIGHLY recommend training with her!
– Casey
Working out with Jennifer truly changed my life. I eat and drink differently, I walk and move differently, I even love differently! I feel healthy and happy for the first time in a long time. I feel in control of my body and spirit and I feel good!
– Cathleen