My goal, is to guide you to the best healthy version of yourself by challenging, educating, motivate and keeping you accounted, to make that overall lifestyle change that will become second nature in fitness and wellness.
With 23 years plus of experience in the fitness and rehab industry. I have the capability of creating a firm fitness plan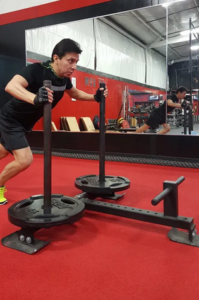 that is safe, effective, and fun that will help you reach your goals. Most exercise protocols and fad diet plans are not a one size fits all and may lead to injury and no overall weight or body change. I will, tailorize your workout plan and give you the best selection of exercises and guidance in nutrition to fuel your body for results and success in your fitness endeavor.
Click here for more information!